Industry Practice and Placements at NU
The Centre for Industry Collaboration (CIC) at NU assists NUtons (Students of NU) in their endeavours to enrich their education, careers and lives. NUtons achieve better placements due to its industry linked curriculum and programmes. Today NU is known as one of the most preferred partners for the industry and works with 700+ leading organizations for placements and industry practice for the students.
Some of them are mentioned below: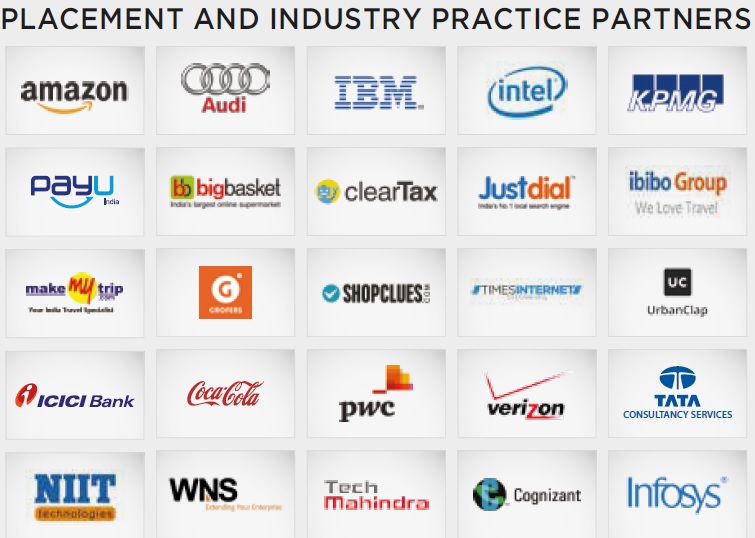 UG Programmes Placement Highlights
NIIT University has once again proven its eminence among the premier universities of the country with the final placements. The multitude of offers granted by industry giants reaffirms their trust in the institute.
The season witnessed a commendable increase in the number of recruiters across multiple industries.
| | |
| --- | --- |
| Average Salary | 6.16 Lakhs Per Annum |
| Highest Salary | 24.08 Lakhs Per Annum |
| Placements % | 100% |
| No. of Organizations that participated in IP & Placement process | 92 |
In 2021, NU also achieved an excellent role fitment percentage of 95% . Role fitment is about the role you aspire as per your specialized skills. For example, you aspire to start your career as a Data Scientist, and you get placed as a Data Science Engineer in IBM or Genpact, etc.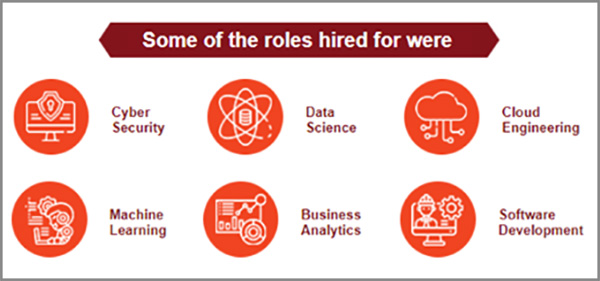 Programme-Wise Select List of Placement Partners
| | | | | | |
| --- | --- | --- | --- | --- | --- |
| B.Tech CSE | B.Tech ECE | B.Tech Biotechnology | M.Tech ET | M.Tech GIS | MBA |
| Insider.in | Honeywell | Zydus | LIQVID | Tech Mahindra | Coca-Cola |
| Amazon | Havells | Tifr | WIPRO | Reliance Energy | Titan |
| Urban Clap | Team Indus | Conaire | NIIT | Bentley | Nestle |
| TCS | Vidyut Yantra Udyog | MCC | Knowledge Platform | ESRI India | HDFC Bank |
| DELL | Spectross | Alere | The Scindia School | Reliance Infocomm | ICICI Prudential |
| Big Basket | Next Education | Cipla BIOTEC | Mayo College, Ajmer | National Informatics Centre | Ernst & Young |
& MANY MORE
Building Industry Connections
CIC also organizes the following for the students.
Summer Internship Program (SIP):
Duration – 8 Weeks, from 1st June to 31st July
Industry Practice (IP):
Industry Practice is a flagship course in the undergraduate programmes of NU. Every student has an opportunity to transfer learnings from classroom to the workplace. During Industry practice, a student works on the real-time project of an organization under a unique 3-member mentoring by resident faculty mentor, off-campus faculty mentor and an industry professional. This six-month period makes the transition from a student to an employed professional in industry, seamless and smooth. A similar course termed internship is offered at the master's level.
Partners for Research
Bhabha Atomic Research Centre (BARC), Mumbai
Central Electronics Engineering Research Institute (CEERI), Pilani
Central Glass and Ceramic Research Institute, (CSIR-CGCRI), Kolkata
Centre for Development of Advanced Computing (CDAC), Bengaluru
CSIR-Institute of Genomics & Integrative Biology, New Delhi
Defence Electronics Research Laboratory (DLRL), Hyderabad
Defence Research and Development Organization (DRDO), Delhi
Indian Space Research Organization (ISRO), Bengaluru
Indian Institute of Science, Bengaluru
Sea6Energy, Bengaluru
TCS Innovations Labs, Bengaluru
Higher Education
Carnegie Mellon University, USA
Full Sail University, Florida
Faculty of Management Studies (FMS), New Delhi
Indian Institute of Information Technology (IIIT), Hyderabad
Indian Institute of Science (IISc), Bengaluru
Mahidol University, Thailand
New York University, New York City
Singapore Management University (SMU), Singapore
Thompson Rivers University (TRU), Kamloops, Canada
University of Southern California (USC), Los Angeles, CA
The Career Development Council (CDC) at NIIT University facilitates career development of its students. The CDC continues with the philosophy of providing support for all-round development of the students.
Besides finding suitable opportunities for the students, the CDC undertakes Career Development activities to bridge competency gaps with various activities like workshops on interview skills and resume building, mock interviews, group discussions and placement guidance, mentorship by faculty & practising managers from the industry. The CDC also arranges special sessions for functional fields like acquiring specific skills and knowledge, apart from sessions on personality development and career-related skills.
For information and queries related to career development, please contact the people below or email to NU-CIC@niituniversity.in
Career Development Council Student Members
The CDC Student Members work closely with the Centre for Industry Collaboration to look after the training and placement activities. The student members are involved in making new collaboration with various industries for both recruitment and non-recruitment related activities. These include actively engaging companies on a regular basis, handling operations during the placement week and acting as a medium for organisations and industry leaders to interact with students through business talks and live corporate projects.
| | | | |
| --- | --- | --- | --- |
| Sno. | Name of Member | Stream | Class |
| 1 | Rashi Srivastava | IMBA | 2023 |
| 2 | Sarthak Malik | CSE | 2023 |
| 3 | Sarthak Jain | IMBA | 2022 |
| 4 | Sneh Kumar Mishra | IMBA | 2022 |
| 5 | Palak Sahu | CSE | 2024 |
| 6 | Manasi Pathak | CSE | 2024 |
| 7 | Kinjal Parate | ECE | 2023 |
| 8 | Akansha Tomar | BT | 2023 |
| 9 | Aishwarya C | ECE | 2023 |
| 10 | Nitish Ranjan | CSE | 2022 |
| 11 | Anushree Krishania | CSE | 2022 |
| 12 | Yukta Sharma | CSE | 2022 |
Picture Gallery
Coca-Cola Off-Campus Recruitment Drive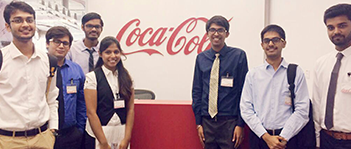 Acer Campus Recruitment Drive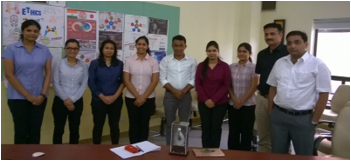 PayU India Campus Recruitment Drive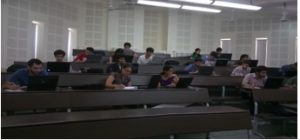 Cognizant Campus Recruitment Drive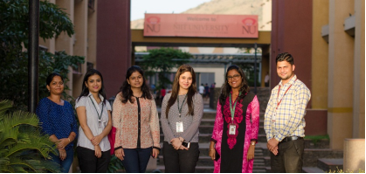 Indian Army Campus Recruitment Drive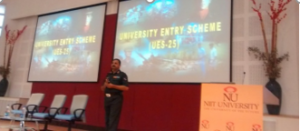 Amazon Campus Recruitment Drive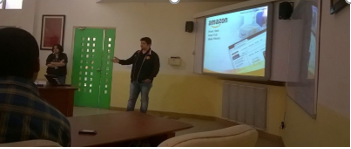 Czar Securities Inauguration @ NU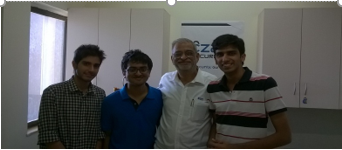 HR Conclave - 2014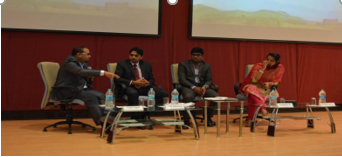 Microsoft Innovation Centre Launch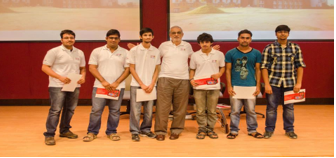 TCS Faculty Development Program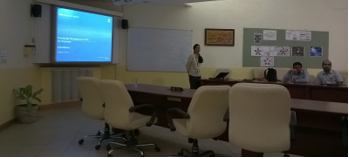 Samsung Guest Lecture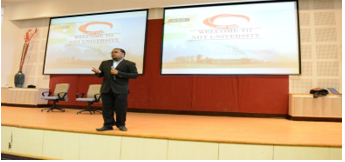 TCS Student Development Program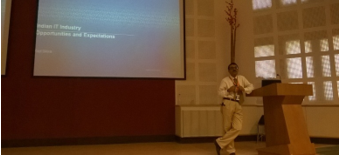 IBM India Campus Recruitment Drive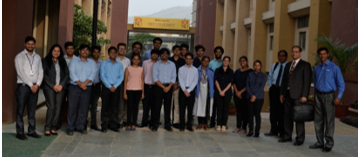 Girnarsoft Campus Recruitment Drive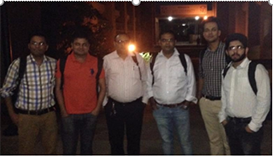 PwC Campus Recruitment Drive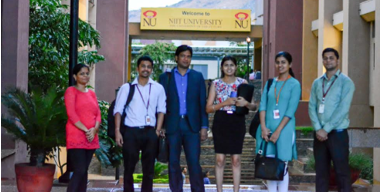 PwC Campus Recruitment Drive