Industry Practice and Placements at NU
B.Tech 2018 Placements
NU Placements have begun already with NUtons getting placement offers at the start of Industry Practice (IP) itself!
IP Organization
PwC
Spice Digital
Next Education
BigBasket
Touchkin
Report Bee
IBM
Mindfire Solutions
TCS
Just Dial
Value Momentum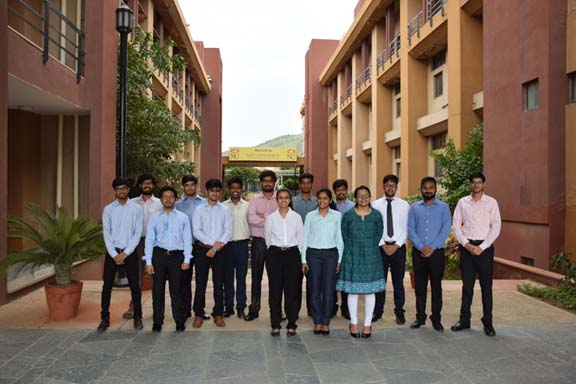 NUtons for PwC
NUtons for Spice Digital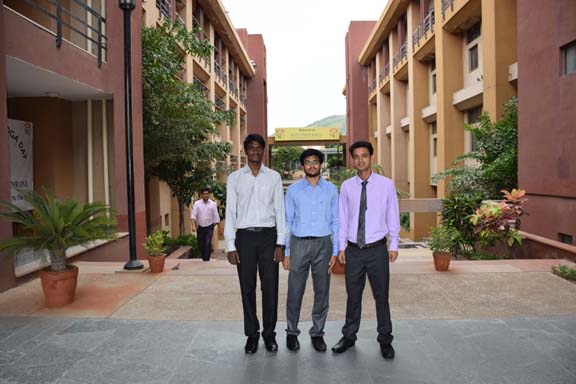 NUtons for Next Education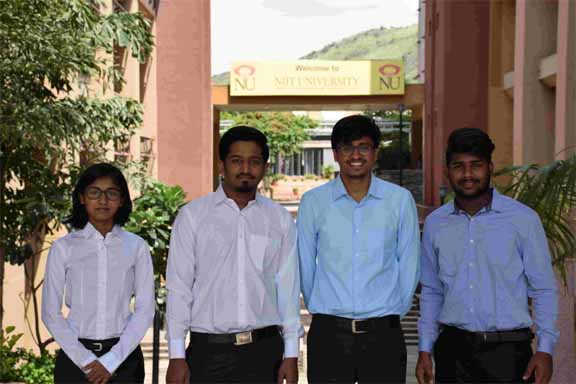 NUtons for BigBasket as Full Stack Programmers
B.Tech 2017 Placements Highlights
| | | |
| --- | --- | --- |
| Average Salary | Highest Salary | % Placed |
| 4.36 Lakhs Per Annum (as on date) | 11.00 Lakhs Per Annum (as on date) | 100%* |
*Excluding students who have opted out because of Higher Studies/Entrepreneurship/Research/Ineligibility, etc.
International Placements
| | |
| --- | --- |
| Country | Salary |
| Germany | 60,000 EUR p.a. (INR 44,27,000) |
Partners for Placement – B.Tech 2016
Placement Profiles – B.Tech 2016
NIIT University is dedicated towards forging strong industry linkages as one of its core principles. This ensures that the University is connected with the best organisations and institutions, in India and globally. The Centre for Industry Collaboration (CIC) assists students in their endeavours to enrich their education, careers and lives and make lifelong contributions to society.
The CIC of NIIT University is a centralised body, headed by a full-time placement specialist. To facilitate career development, our placement specialist works with senior faculty coordinators from the University along with student representatives from each domain of Engineering and Management studies.
Our academic programmes are designed to meet the needs of the ever-changing economy. Students are exposed to challenging research-based academics and a host of sports, cultural and organisational activities on its vibrant campus. The presence of world-class research facilities, vigourous institute-industry collaborations, international exchange programmes, interdisciplinary research collaborations and industrial training opportunities help the students of NIIT University to excel and stand out in a competitive professional environment. This has helped our University to be positioned as one of the most preferred Universities in the list of campus placement records among private institutions in India. The CIC helps the students identify and obtain internships, research fellowships, professional and graduate school opportunities that enrich their lives.
For information and queries related to career development, please contact the people below or email to NU-CIC@niituniversity.in
Faculty Coordinators
| | | |
| --- | --- | --- |
| Stream | Name of Coordinator | Phone No. |
| B. Tech. | Prof. Dr. Sunil Khanna | 01494 302406 |
| MBA | Prof. Dr. Raj Kovid | 01494 302457 |
The Career Development Council (CDC) at NIIT University facilitates career development of its students. The CDC continues with the philosophy of providing support for all-round development of the students.
Besides finding suitable opportunities for the students, the CDC undertakes Career Development activities to bridge competency gaps with various activities like workshops on interview skills and resume building, mock interviews, group discussions and placement guidance, mentorship by faculty & practising managers from the industry. The CDC also arranges special sessions for functional fields like acquiring specific skills and knowledge, apart from sessions on personality development and career-related skills.
Career Development Council Student Members
The CDC Student Members work closely with the Centre for Industry Collaboration to look after the training and placement activities. The student members are involved in making new collaboration with various industries for both recruitment and non-recruitment related activities. These include actively engaging companies on a regular basis, handling operations during the placement week and acting as a medium for organisations and industry leaders to interact with students through business talks and live corporate projects.
| | | | |
| --- | --- | --- | --- |
| S No | Name of Member | Stream | Class |
| 1 | Ayushi Jain | CSE | 2018 |
| 2 | Rajat Rai | CSE | 2018 |
| 3 | Akshay Gupta | CSE | 2018 |
| 4 | Prabhakar Pallav Prabhat | ECE | 2018 |
| 5 | Sourya Rudra | BT | 2018 |
| 6 | Yagika Kaushik | BT | 2019 |
| 7 | Mrinal Sharma | ECE | 2019 |
| 8 | Divya Chadha | CSE | 2019 |
| 9 | Shivam Ratnakar | CSE | 2019 |
| 10 | Shivangi Tak | CSE | 2019 |
Industry Practice
This industry-oriented approach enables our students to graduate with the skills, knowledge and hands-on experience sought by employers worldwide. What they learn during Industry Practice not only lands them career opportunities – it also equips them with the ability to adapt and grow throughout their careers. At NU, IP is a requirement for B.Tech. Likewise Internship is a requirement for MBA and M.Tech Programmes.
Industry Practice Profiles – B.Tech 2017
Partners for Industry Practice – B. Tech 2017
Building Industry Connections – B.Tech
Summer Internship Program (SIP):
Duration – 8 Weeks, from 1st June to 31st July
Industry Practice (IP):
Duration – 5½ months (July to December or January to June)
Industry Practice conducted onsite in the organisation provides students with opportunities to gain experience working in interdisciplinary teams on real-life projects. The 7th and 8th semesters of the B.Tech programme are known as the 'Industry Practice' semesters. Students will undertake IP in one of the two semesters.
During IP, students are guided by a dedicated faculty mentor and a mentor from the organisation.
Pre Placement Offer (PPO):
During Industry Practice, students may be offered full-time employment by the organisation, depending on their performance.
Partners for Research – B.Tech
Bhabha Atomic Research Centre (BARC), Mumbai
Central Electronics Engineering Research Institute (CEERI), Pilani
Central Glass and Ceramic Research Institute, (CSIR-CGCRI), Kolkata
Defence Electronics Research Laboratory (DLRL), Hyderabad
Defence Research and Development Organization (DRDO), Delhi
Indian Space Research Organization (ISRO), Bengaluru
Centre for Development of Advanced Computing (CDAC), Bengaluru
CSIR-Institute of Genomics & Integrative Biology, New Delhi
Sea6Energy, Bengaluru
TCS Innovations Labs, Bengaluru
Indian Institute of Science, Bengaluru
Higher Education – B.Tech
New York University, New York City
University of Southern California (USC), Los Angeles, CA
Singapore Management University (SMU), Singapore
Carnegie Mellon University, China
Thompson Rivers University (TRU), Kamloops, Canada
Mahidol University, Thailand
Full Sail University, Florida
Indian Institute of Information Technology (IIIT), Hyderabad
Indian Institute of Science (IISc), Bengaluru
Faculty of Management Studies (FMS), New Delhi
Corporate Partners for Placements and Internships – M.Tech-GIS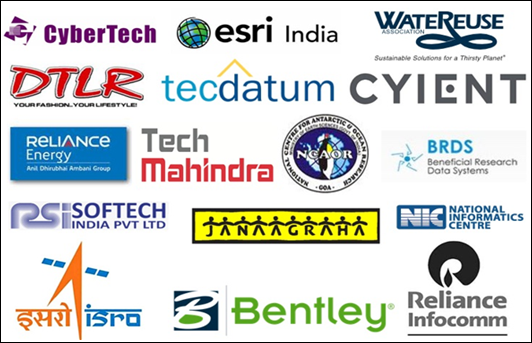 Corporate Partners for Placements and Internships – MBA

Corporate Partners for Work Integrated M.Tech-ET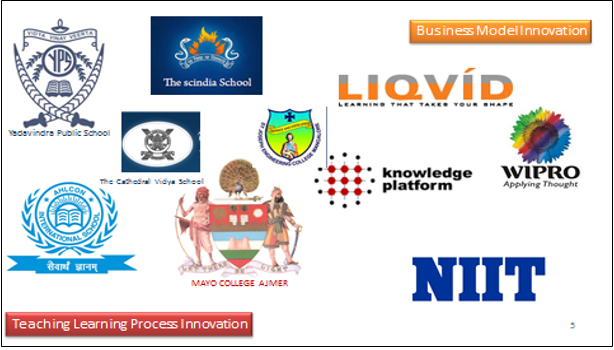 Picture Gallery
Coca-Cola Off-Campus Recruitment Drive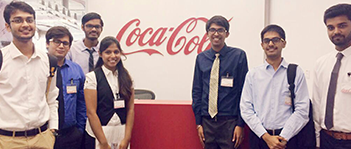 Acer Campus Recruitment Drive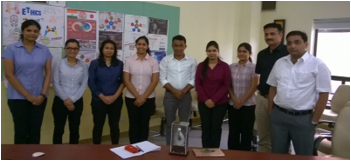 PayU India Campus Recruitment Drive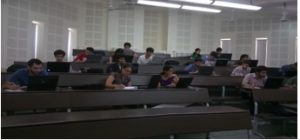 Cognizant Campus Recruitment Drive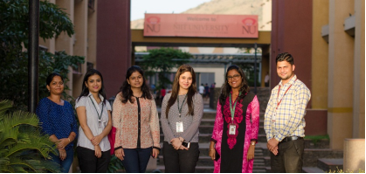 Indian Army Campus Recruitment Drive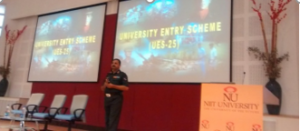 Amazon Campus Recruitment Drive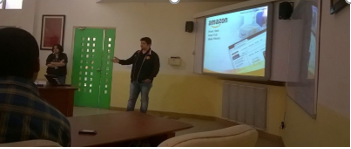 Czar Securities Inauguration @ NU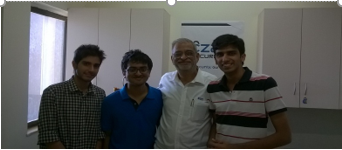 HR Conclave - 2014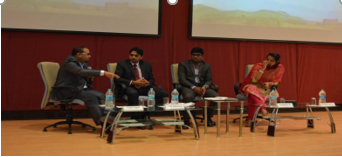 Microsoft Innovation Centre Launch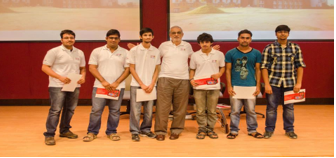 TCS Faculty Development Program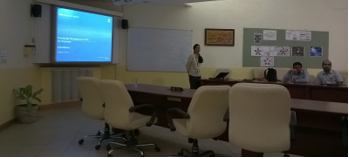 Samsung Guest Lecture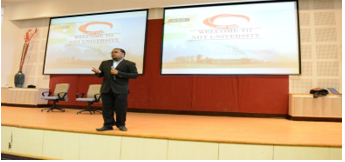 TCS Student Development Program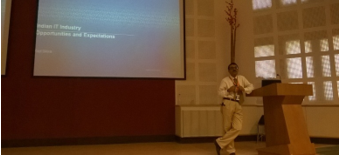 IBM India Campus Recruitment Drive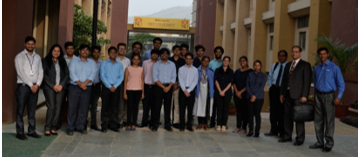 Girnarsoft Campus Recruitment Drive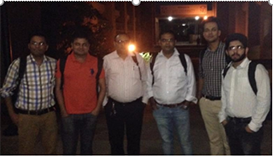 PwC Campus Recruitment Drive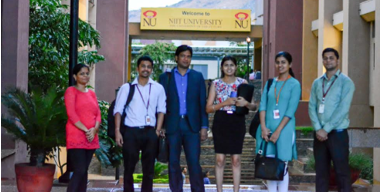 PwC Campus Recruitment Drive