Knowing Ourselves … through the Asian Lenses
TALF (The Asian Lenses Forum),a first of a kind initiative taken by NIIT University to sensitise the young generation to their heritage, held its 3rd Annual Conference on 23rd September 2016 at Russian Centre for Science and Culture, Delhi.
The Conference saw a panel of five, namely Dr. Dinesh Singh, former Vice Chancellor, University of Delhi; Dr. Rajeev Sangal, Director of IIT (BHU); Nalini Singh, journalist, who is popularly known for anchoring the programme 'Aankhon Dekhi'; and two TALF members from NU, Shreejita Shrivastava, B.Tech IV Year and Rajat Rai, B.Tech III Year, discussing on the topic "How on Earth Can We Live Together". The panel was moderated by Mr. Arun Maira, Management Consultant & Former Member, Planning Commission of India.
The panel talked about how globalisation has affected all of us in ways which go beyond the economics and GDP and has intertwined itself into our very own being. "How on Earth Can We Live Together?" is one question which entails many others in itself. In the efforts to answer this colossal question, the discussion moved to the panelists talking about how they perceive other individuals at one glance and what makes us talk to them. Panelists Shreejita and Rajat talked about their experience of interaction with new students at the campus and their outlook at building connections with their peers, giving a glance at how the young generation is being moulded into responsible adults at NU.
The panel also answered questions of the audience sitting at the conference venue and the NU students and staff who were connected digitally.
The discussion was thought provoking and forced all of the audience to take a moment to ponder on how we all need to instil tolerance and respect not only for other religions and other countries but also for each individual who differs from us. Only when we learn to listen to understand and not just listen to respond, will we be able to live together.
Picture Album
About TALF
TALF, an NIIT University initiative was instituted to initiate a shift in perspective.
Background: Much of what Asians know of themselves is from the prism of Western writers, historians and thinkers
What are we doing? It is this Western lens that we are trying to shift for us to view ourselves through our own, diverse lenses
How are we are doing it? By fostering a better understanding of the past, the inherent objective is to establish a robust foundation for Asia's youth, to build an aspirational future.
A deeper understanding of what it means to be Asian
As a coalition of committed thought leaders, opinion makers and informed youth. TALF aims to prepare the young Asian generations to find their place in this rapidly changing global environment
The aim is to generate relevant knowledge and encourage multiple dialogues, engaging stakeholders across generations and nationalities.
TALF aims to work in 3 distinct divisions
Junior TALF:

Junior TALF engages school going students on the themes relating to the concept of Asian Lenses
Theme for the Year: Introduction to and Relevance of Heritage Education

Young TALF:

Young TALF engages university level students on the themes relating to the concept of Asian Lenses
Theme for the Year: The History of Science and Technology in Asia

dTALF:

dTALF is an online platform; a repository of content and discussions revolving around the ethos behind The Asian Lenses Forum.
TALF Associates and Speakers
| | | |
| --- | --- | --- |
| | | |
| Pavan Varma | Ashok Khosla | Leela Samson |
| | | |
| Arun Kapur | Meeta Sengupta | Pallavi Aiyar |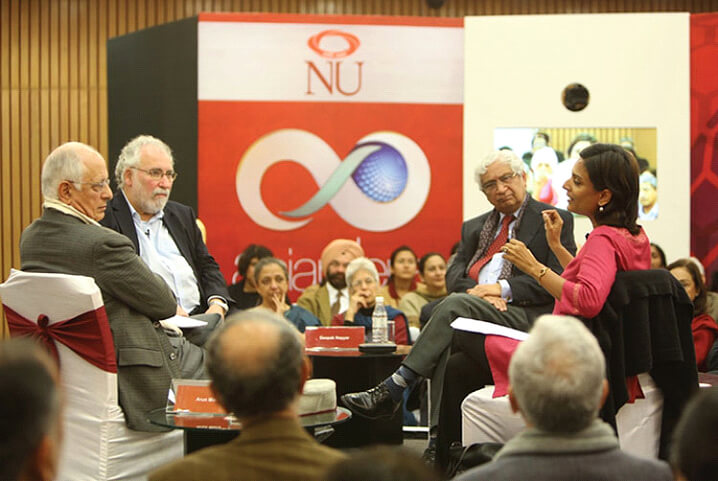 Launch Event
'An initiative such as this is the need of the hour as it 'studies Asia through Asian eyes'
-TALF Senior Advisor Jean-Pierre Lehmann
Second Annual Event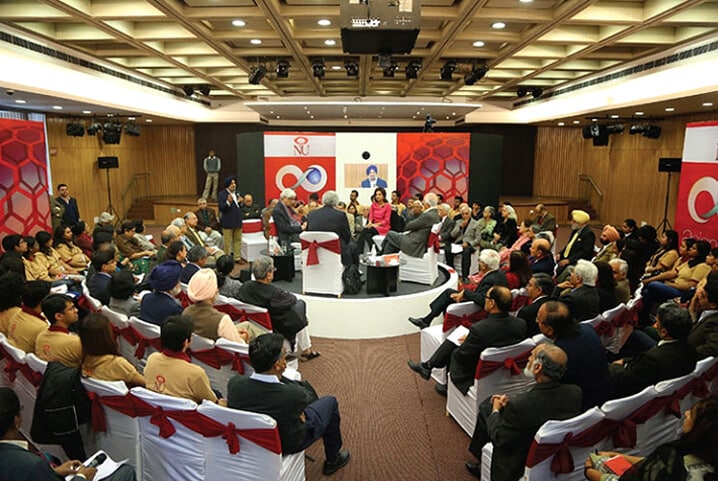 The Young TALF Event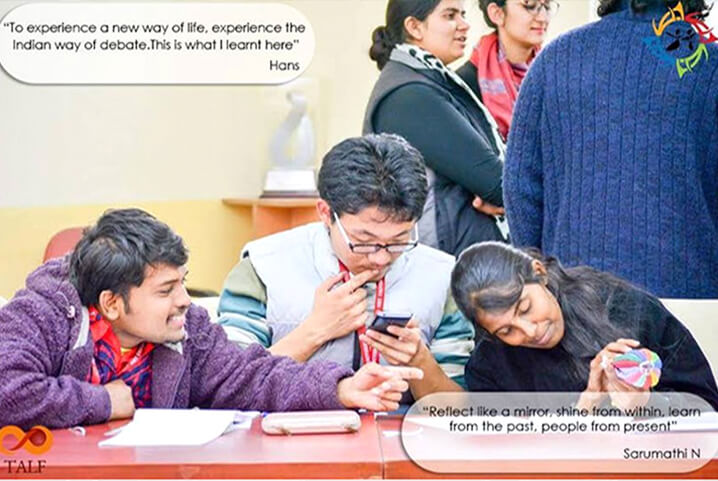 Picture Gallery: