MEDWLE, a startup initiative of NIIT University students has made its way to the top 100 in Startup Istanbul Competition. MEDWLE was selected from among 25000 startup applications received from more than135 countries across the world.
The MEDWLE team comprising Rakshith Reddy, Avinash Reddy and Siddhartha Kille from B.Tech 2016-20 batch, will be attending the final competition at Istanbul, Turkey from 20th -23rd October 2017. NU wishes them all the best!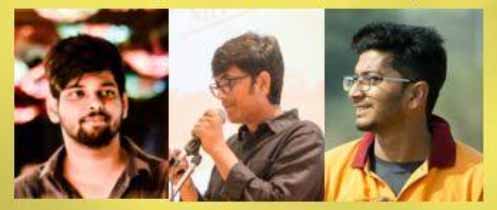 You can keep track of the competition at https://startupistanbul.com/ and know more about MEDWLE at https://www.startany.com/medwle Center for Innovation, Incubation and Entrepreneurship (CIIE), NU
About Startup Istanbul
Startup Istanbul brings together founders, investors and executives from Asia and Europe. Organized by Etohum, a startup accelerator and seed inverstor in Turkey, this year, the startup event is expecting 500 startups, 500 investors and 4000 attendees.