Invited Talk by Mr. Rajan Anandan, Vice President & Managing Director, Google India
Mr. Rajan Anandan's talk titled, 'Internet for Every Indian' saw NU faculty and students in full attendance. He provided some interesting insights into internet usage in India. He pointed out that data trend showed that in the last one month, India added around ten million new smartphone internet users everyday and none of whom knew English. This implies that content that would be needed is non-English. Further, voice-based search would be the next big thing. Thus, anyone interested in establishing new startups in the content-creation space, then voice-based non-English content would be the way to go. It is not about core AI technologies and algorithms but about leveraging the existing AI technologies to handle the humungous amounts of data that India generates for Indian benefit.
He was asked several soul-searching questions by NUtons - why did he join Google, when he joined his first job did he ever think that this is where I am going to be for the rest of my life and many more. Rajan's answers definitely helped NUtons and faculty to reflect on their own ways of thinking and motivation for doing things. He said that he joined Google because he realized that he wanted to be in the thick of cutting-edge technology and he felt that Google was just the right organization for this. His answer to the second question was very illuminating. He said that he did only those things that he was passionate about and did them for as long as he was passionate about them. And one should not let complacency set in as that would not let you achieve great things.
Glimpses from Rajan's Talk…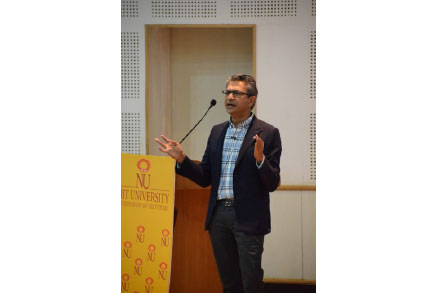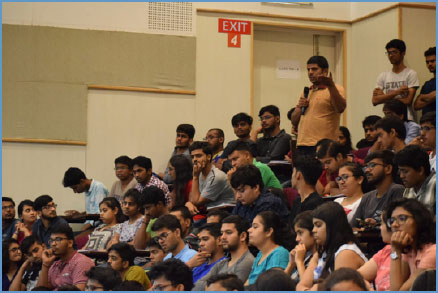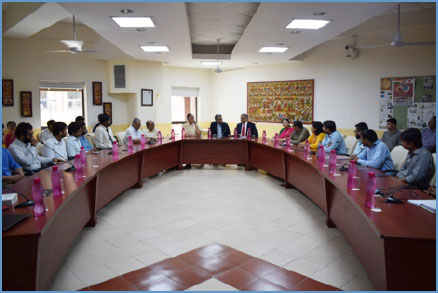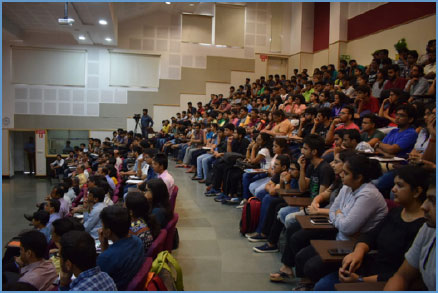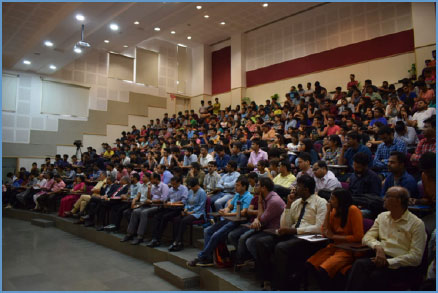 About Rajan Anandan: (Source – Web)
Rajan Anandan is the Vice President and Managing Director of Google South East Asia and India and is responsible for Sales and Operations in the region. Rajan is focused on expanding the Internet ecosystem in the region, increasing adoption among consumers and businesses and accelerating innovation. South East Asia and India, with over two billion consumers and 500 million Internet users, is the fastest growing Internet user base in the world. Rajan joined Google in early 2011 to lead Google's business in India.
Rajan Anandan is an active angel investor in early stage technology companies. Rajan invests in early stage technology companies and has invested in internet, mobile and software startups in India. He brings a deep understanding of technology, a track record of investing in many sectors across technology, first-hand experience working closely with founding teams of startups and leading and growing several large technology businesses in US and India.Rajan has invested in over 45 technology startups in India as an angel investor (https://angel.co/rajan-anandan). He is also the co-founder of Blue Ocean Ventures (http://bov.lk/), the first seed fund in Sri Lanka. Blue Ocean started investing in 2012 and has made over 10 investments in Sri Lanka.
Prior to Google, Rajan was the Managing Director of Microsoft in India. In this role, he was responsible for leading the Sales Marketing and Services Group (SMSG) in India and led the largest software company in India.
Prior to Microsoft, Rajan was a Vice President with Dell and held several global leadership roles. He started as the Executive Assistant to the Chairman and CEO Michael Dell and then held several global roles including leading a large part of Dell International Services (Dell's global offshoring operations) and being the VP and Country General Manager of Dell India.
Rajan started his career with McKinsey & Company was a Partner with McKinsey till 2003. At McKinsey, he was based in the Chicago office and he worked with Fortune 500 companies in the US.
Rajan has an MSc. in Manufacturing Systems Engineering from Stanford University and a BSc. in Mechanical Engineering from the Massachusetts Institute of Technology.