The robust alumni network at NU focuses on creating and maintaining life-long linkages between NU and its alumni. In collaboration with an extremely dedicated team of volunteers, the Alumni Network works to connect alumni, support students and build an unforgettable Institute experience through a diversity of events, programming and services.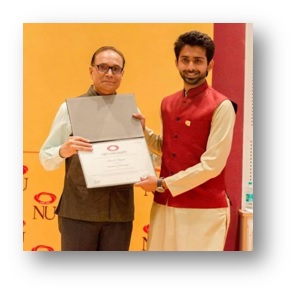 PARESH NAYYAR, B.Tech (2015) ECE
Paresh Nayyar is working as Data Specialist @ IBM.

I started my career with a brand like IBM as Data Specialist and received my very first appraisal as early as in Oct'16 itself.I have been provided multiple areas to work within the organization. It is really extremely challenging and my work constantly keeps me on my toes.I definitely plan to have "Long Innings" in IBM, as I am ecstatic with the organization and the role.

I really feel lucky and proud to be a part of this Institution not only because I got placed with IBM but because of the things I had learned over the years.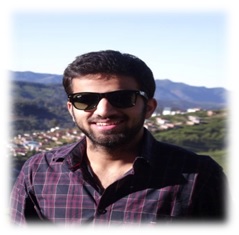 UJWAL RATRA, B.Tech (2016) CSE
Ujwal Ratra is Software Development Engineer, Amazon

My Industry Practice semester was one filled with excitement, beginning with the notable opportunity to work at the Amazon Development Centre, India. There are a lot of noteworthy differences in me, as an individual and a professional, that I can attribute to my IP semester.

Over the course of six months, I learned a lot; along with the technical learning which was required for me to function as a software developer. The customer obsession at Amazon is what makes it Earth's most customer-centric company. My number one takeaway is the value of relentless customer focus.

Another noteworthy difference to my life is the financial independence I've gotten, which began with my internship. Trust me on this, it feels a lot better than what it sounds like.

I got a Pre-placement offer, thus being able to get my internship converted to a full-time job. The increase in my responsibilities came with an increased paycheck. Since then, I have been traveling and indulging in experiences. This took me places, literally and otherwise! Of course, there are some things that money can't buy, but for everything else, there's a MasterCard now.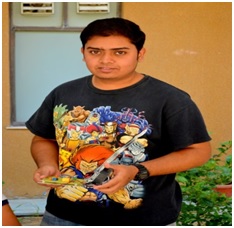 ATIF INAYAT KHAN - B.Tech (2016) CSE
Atif Inayat Khan is Founder and CEO, AT-Lead

The Audacity of becoming the "Drone" Man…

For some it is a Journey, some call it a story but for Atif Inayat Khan, it is nothing less than a dream infused with unimaginable struggles.

At a time when most graduates are struggling to find a job to no longer be dependent on their parent's money, there is one Atif Inayat Khan, just 23 and already a founder and CEO of AT-Lead, India's leading Quadcopter manufacturing company of GIS Mapping and Drone Surveillance and Vigilance. 1 year 11 months old, AT-Lead is indeed one of a kind startup with a dedicated team who have cutting edge designs.

What began as an R&D project for Atif at NIIT University, turned into his passion and finally a successful company.

In today's terms "The Struggle is real" out here at the Indian office/headquarters of AT-Lead. With the entrepreneurial zest to make his first drone "IUK", a 114-gram drone patented for its design, features and its specialty in 3D Surface Area Mapping, Geotagging, and Live 3D navigation, Atif worked the weekends, travelled from Rajasthan to Delhi and also gave coaching to students to fund his endeavor. To mention the sentiment of a prodigal but thankful son his first drone was named IUK, after the initials of his rather proud father Inayat Ullah Khan.

With at par results in the R&D project, it was time to move to bigger things, to create an organization and thus in the classrooms of NIIT University was the birth of the brain-child of Atif and he called it AT-Lead. In an effort to get the attention of the government, the drones were shown to the Delhi Police, they had nothing but praise for this company that was the beginning of an entirely new market in India. But due to some security issues when the Indian government licensing criteria posed a problem for manufacturing, Atif decided to manufacture the drones overseas Guangzhou, China.

There began the association with major drone companies like XProHeli and Hubsan gave this company its seed capital of Rs. 60 lakh. And the manufacturing started on a much larger scale.Just sometime later, Atif was at a rather tough standpoint where he could either accept GRE score, move overseas to Georgia Tech. or take the road less travelled and take AT-Lead further. Choosing to stay and become an entrepreneur paid off when the company started getting clients one after another.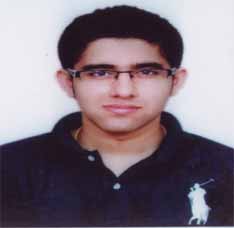 YAJUR MAHENDRU, B Tech (CSE) 2013
Yajur Mahendru is Lead Product Manager at CarDekho.com (Girnarsoft) who started his career with Gaadi.com (ibibo Group) and then moved to Paytm for brief time.

I have my initial experiences here which helped me in inculcating certain skills for establishing and leading product management from scratch for fin-tech portfolio in the form of motor insurance at CarDekho (Girnarsoft), a Google Capital funded startup in Gurgaon.

My organization has grown phenomenal from near 70 to 1500 employees.
I had visited NU in the past for recruitment, wherein we recruited 5 NU graduates, who are working with me in the organization.

NU is the platform from where one can step into the outer world with full confidence. "I had four best years of MY life here"