Honours and Recognition
Clean, Green and Sustainability Education and Training Award (2016)
Acknowledging NIIT University (NU) as the greenest campus in the country, NU was conferred with the prestigious Clean, Green and Sustainability Education and Training Award 2016, at the Clean & Green India Awards 2016. The award is an acknowledgement of the innovative initiatives undertaken by the NU in building intense engagement with the local community through programmes which help foster understanding about environmental issues at a grassroots level.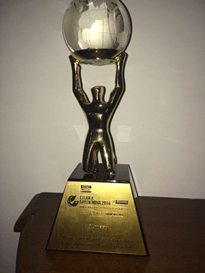 eGov Campus Award (2015)
Considering the span and immensity of the Digital India Programme of Government of India, the engineering academia of the country needs to play a larger role in supporting the initiative at the grassroots level in myriad forms. In particular, the engagement of engineering campuses in the domain of e-Governance needs to be further enhanced.
Recognising the same, The Economic Times identified and recognised those engineering campuses that are already undertaking initiatives on their own and are keen to be an integral part of e-Governance, one of the pillars of Digital India. These campuses were accorded the title of 'eGov Campus'. We are proud to share that our University is among the few select universities that has been recognised and awarded the title of e-Gov Campus at The Economic Times eTECH Summit 2015 on August 28th in New Delhi.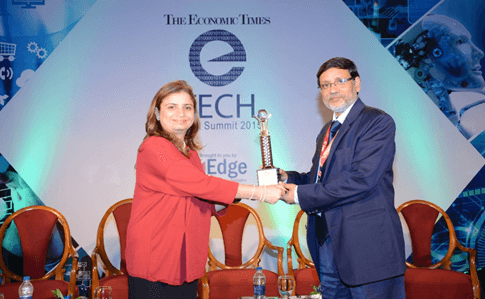 ASSOCHAM (2013)
NIIT University was awarded "Best Private University in Use of Technology in Teaching-Learning Practices" at the National Education Excellence Awards, 2013, by the leading industry body, ASSOCHAM.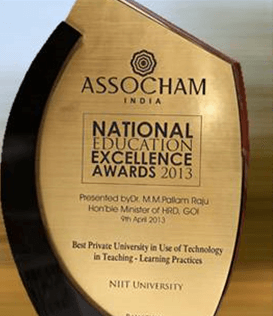 India Today Aspire Education Summit (2012)
NIIT University was awarded "The Greenest and the most Environment-friendly Campus" at India Today Aspire Education Summit 2012.